Name Tags, badges, name plates engraved and silk screen printed.
Custom engraving of plastics and metal with your logo silk screen printed.
Engraving of signs, plaques and special orders.
We also make Recognition Perpetual Memorial Plaques.
Please call for free quotes and information.
Reasonable prices, excellent quality, fast turn around
and great customer support since 1974.
CE Engraving
ce-engraving.com
Call or email for our Andover, MN address
Contact: info@ce-engraving.com
Phone: 763-413-0713
FAX: 763-413-0665
We also make Black Brass Nameplates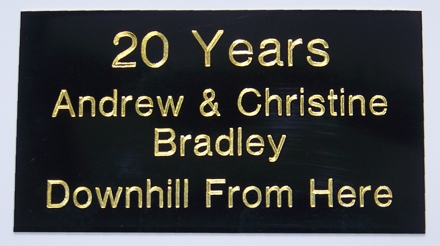 We can engrave on M-14 spent shells from 21 gun Salute