Engraved name badges
100% made in USA Engraving materials
We manufacture custom engraved, screen printed
name badges, wall plates, plaques and signs

Brilliant Colors & Vivid Details
Improve the look of your badge by having us
silk screen print your company logo or design.
Here are a few samples of name bagdes we made.
<---If you don't see the menu bar on the left, please click here.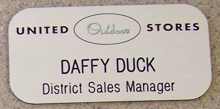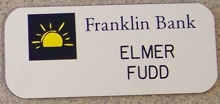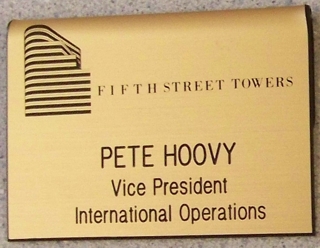 These name badges were manufactured in Minnesota, USA from
the highest quality, guaranteed Made in USA engraving stock.
If interested in buying bulk (10 or more) or a
custom larger or smaller size, please contact for quote.
Copyright and trademark * CE-Engraving.com * Since 1974